Case Studies (selection)
……………………………………….
SUTD-MIT INTERNATIONAL DESIGN CENTRE (IDC) 
Grand Challenge: Sustainable Built Environment
Research Team 
Principal Investigators:
Oliver Heckmann
J. Alstan Jakubiec 
Collaborator: Max Doelling, Buro Happold Engineering 
Research Assistants: Vedashree Jathar
Ramkumar Thambiraj
Case studies have been conducted on vernacular, modernist and contemporary precedents applying climate-responsive passive design concepts. The spatial constellations were adapted to floor plan layouts in high-rise housing types to be applicable to high-density tropical urban contexts.  Three-dimensional models were used for the evaluation of their climatic responsiveness, using the developed simulation tool. 
Flats for Air France  Design: P. Bernard Berruet  Year: 1952  Location: Brazzaville, Congo  Climate Region: Tropical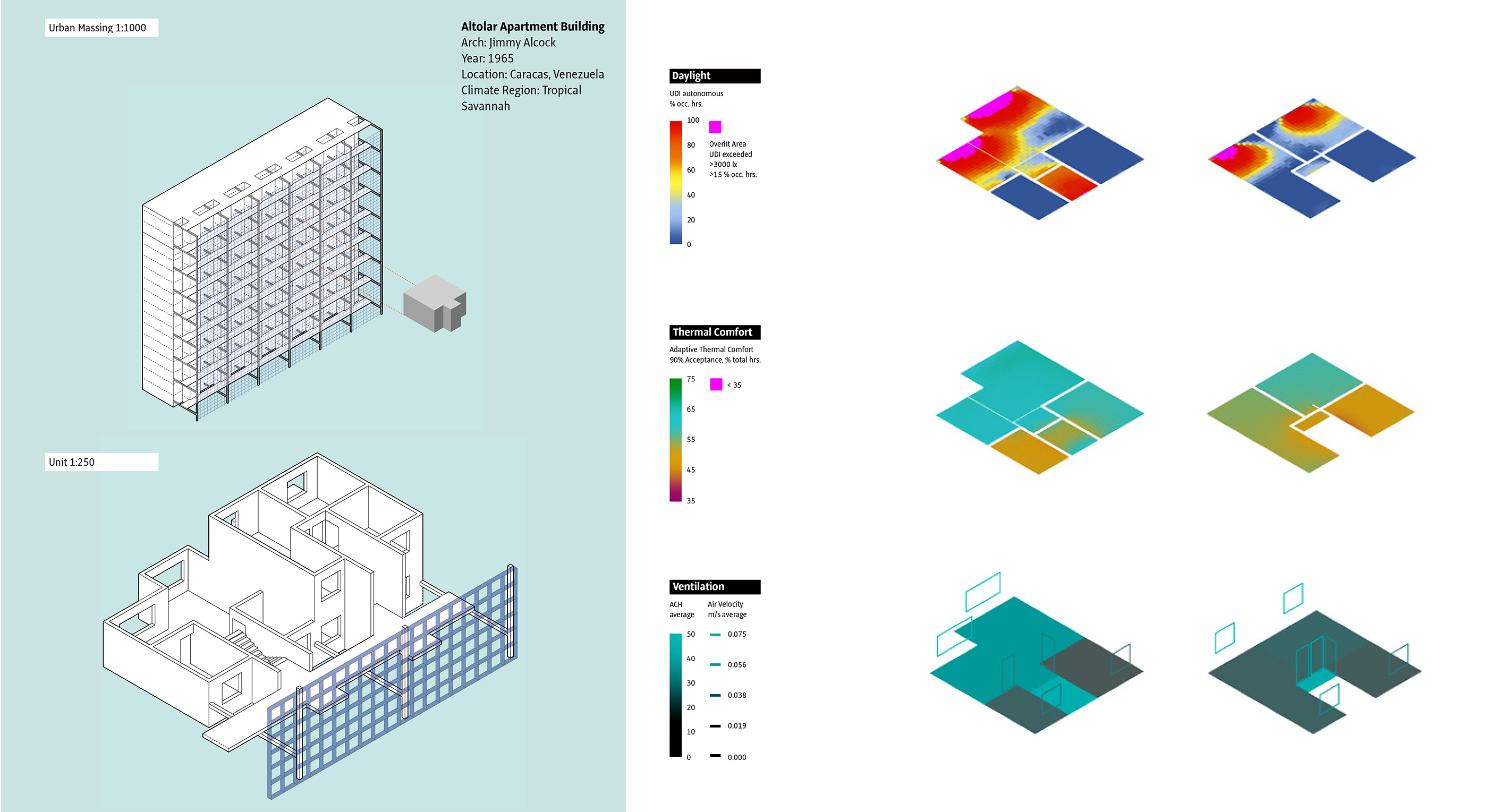 Altolar Apartment Building  Design: Jimmy Alcock  Year: 1965  Location: Caracas, Venezuela  Climate Region: Tropical Savannah
Baghdad Courtyard House  Design: Vernacular  Year: n/a  Location: Baghdad, Iraq  Climatic Region: Hot and dry
German Colonial House  Designer: Unknown  Year: Unknown  Location: Coastal city Douala, Cameroon  Climate Region: Tropical Monsoon
Limestone Mining and Cement Works Housing  Design: Muzharul Islam  Year: 1978  Location: Joypurhat, Bangladesh  Climate Region: Tropical
Traditional Minka House  Design: Vernacular  Year: n/a  Location: South Japan  Climatic Region: Subtropical
Olympic Village Apartments (Grey Building)  Design: Vann Molyvann  Year: 1963  Location: Phnom Penh, Cambodia  Climate Region: Tropical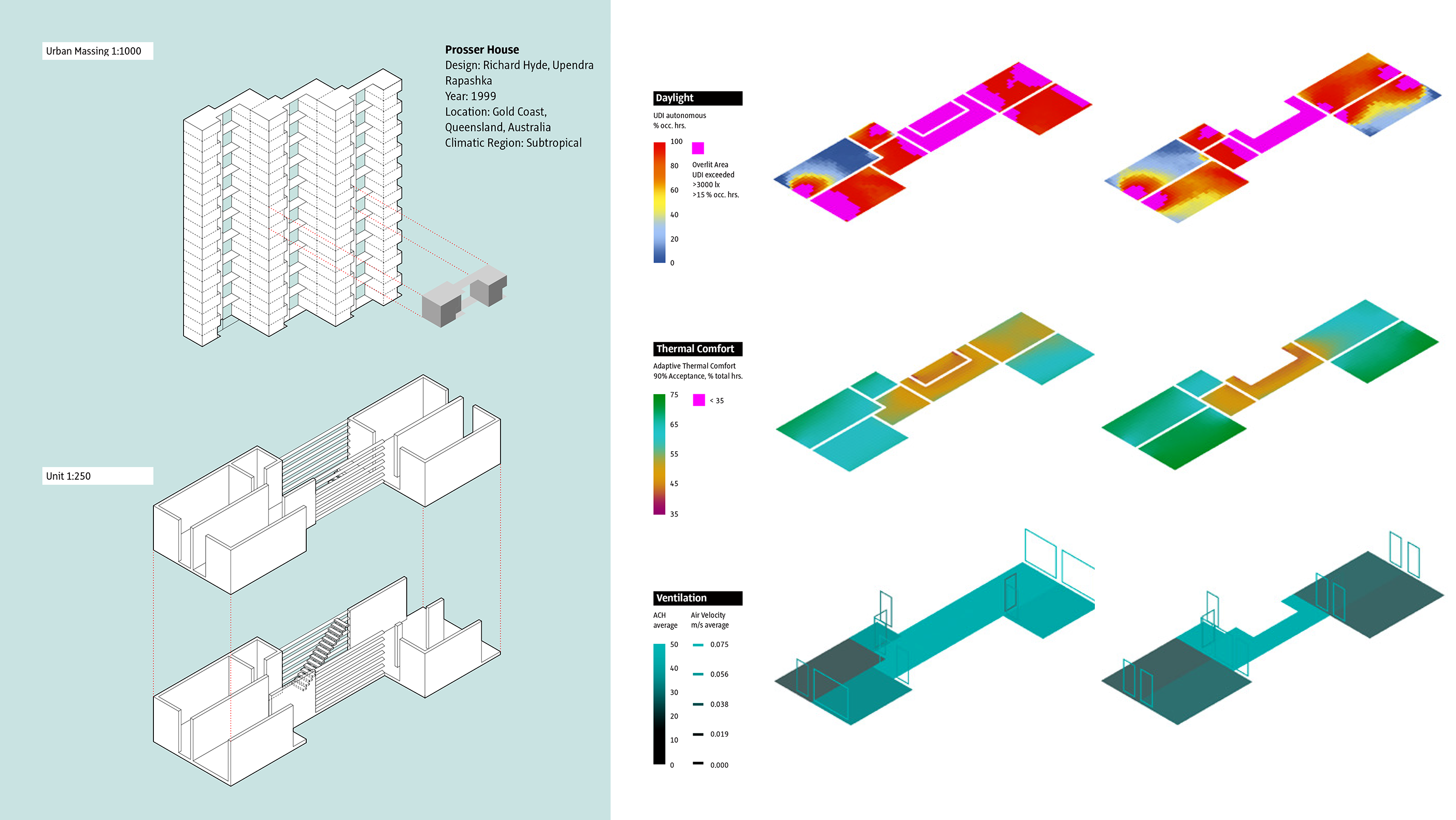 Prosser House  Design: Richard Hyde, Upendra Rapashka  Year: 1999  Location: Gold Coast, Queensland, Australia  Climatic Region: Subtropical
Recife Housing  Arch: Andrade Morettin Arquitetos  Year: 2008 (Competition)  Location: Recife, Pernambuco, Brazil  Climatic Region: Tropical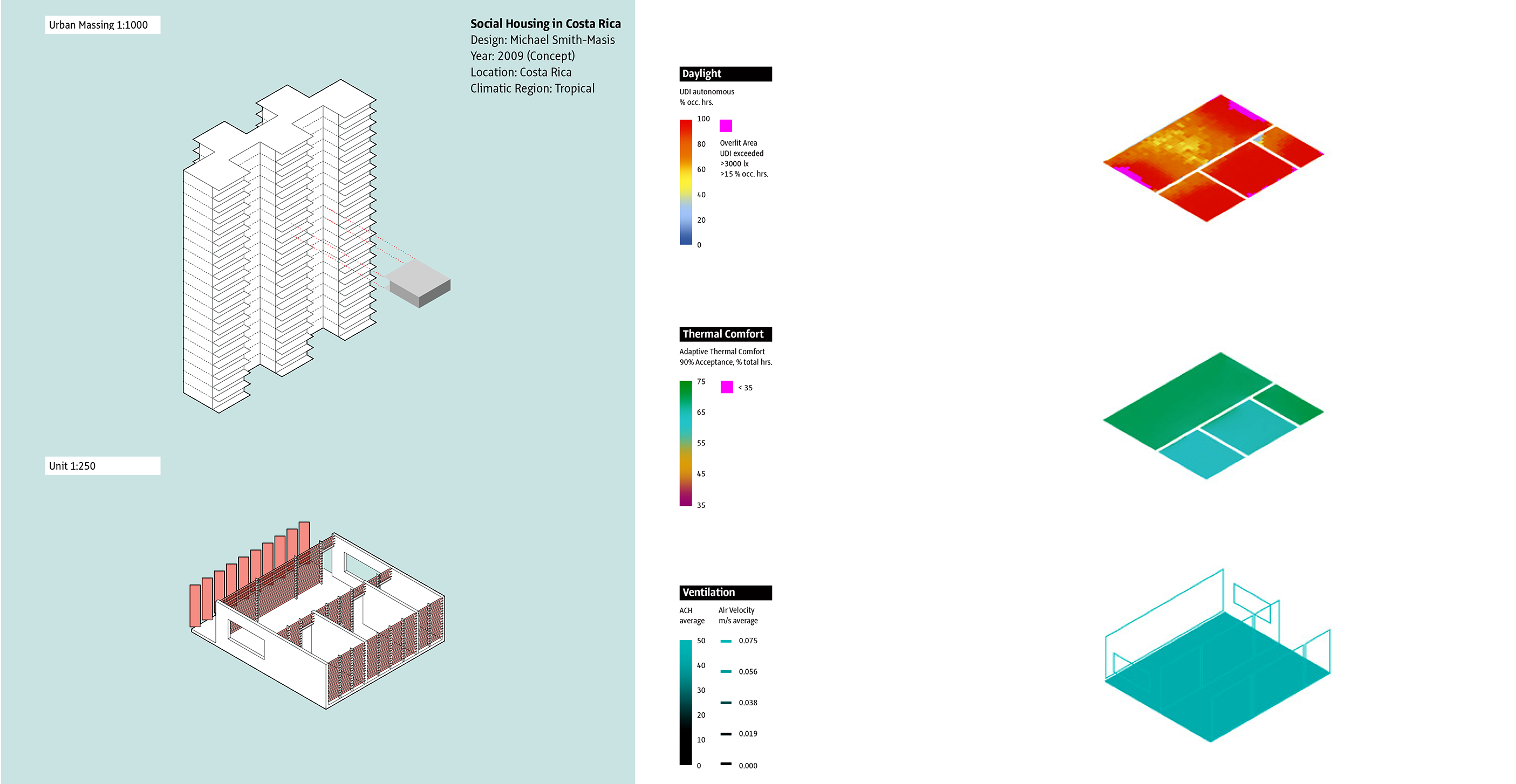 Social Housing in Costa Rica  Design: Michael Smith-Masis  Year: 2009 (Concept)  Location: Costa Rica  Climatic Region: Tropical
Villas en Bande  Arch: J.F. Zevaco  Year: 1969  Location: Agadir, Morocco  Climate Region: Hot and arid